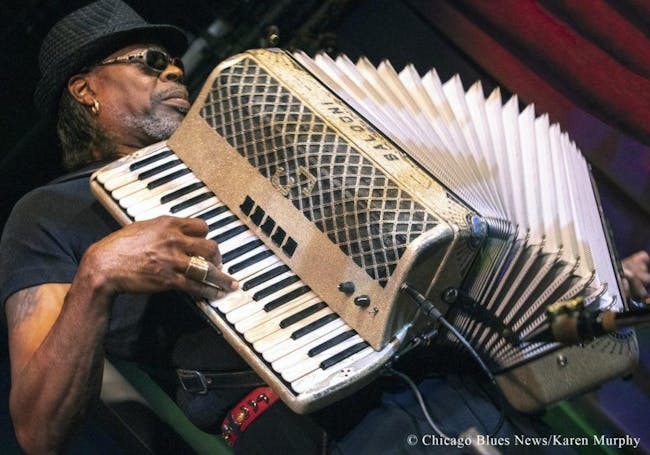 CJ Chenier & The Red Hot Louisiana Band with Special Guest Rose & The Bros
A Mardi Gras Celebration!
$15.00 - $18.00
Tickets At The Door
Mardi Gras Celebration w/ CJ Chenier & The Red Hot Louisiana Band at The Haunt - Ithaca, NY
CJ Chenier & The Red Hot Louisiana Band
CLAYTON JOSEPH CHENIER is Creole music royalty. His father, the legendary Clifton Chenier, invented the style of music we know today as Zydeco and was the first Creole musician to be recognized with a Grammy Award.
Raised in this indigenous American culture with its' own distinctive language, cuisine and music, C.J. delivers soulful vocals along with jaw-dropping masterful accordion-driven Rock, Zydeco and Blues.
After spending his childhood in the tough tenement housing projects of Port Arthur, Texas, C.J. joined his Father's band on his 21st birthday. His first gig was playing for the opening of the now world-renown Antone's, Home of the Blues Nightclub in Austin, Texas.
On the road his father showed him how to front a world class touring band, teaching C.J., a multi-instrumentalist, how to run the family business and how to develop his lifelong passion for music into a career. When Clifton died in 1987 his son, C.J., adopted the Red Hot Louisiana Band and recorded his debut album for the great American independent label Arhoolie Records.
Chenier (along with Ringo Starr) was hand-picked by Paul Simon for his 1990 Rhythm of the Saints album which was nominated for Album of the Year and Producer of the Year. He was then invited to go with Simon for his sell out "Born at the Right Time Tour".
C.J., who started his career with his father, Clifton Chenier, has also played with John Mayall, The Gin Blossoms, Ray Parker, Jr., Joe Sample, Jimmie Vaughan, Sonny Landreth and Buckwheat Zydeco. He has appeared on The Jon Stewart Show and been featured on CNN. He has performed at numerous music festivals around the world and is a consistent crowd pleaser for The New Orleans Jazz and Heritage Festival.
Attending a C.J. Chenier show is a transformative experience. You may come in tired and beat up just from living in this world – but you will leave renewed and happy. And that is the promise C.J. makes, "You can't come to my show and stay unhappy. You're going to break a smile before too long. This is happy music."
C.J. performs with The Red Hot Louisiana Band as a Zydeco/Blues and Jam Band.
He has a moving and dynamic solo storytelling and musical show outlining the history of the Chenier involvement in Zydeco music. And he has a children's show which is perfect for museums, schools, Performing Centers and more.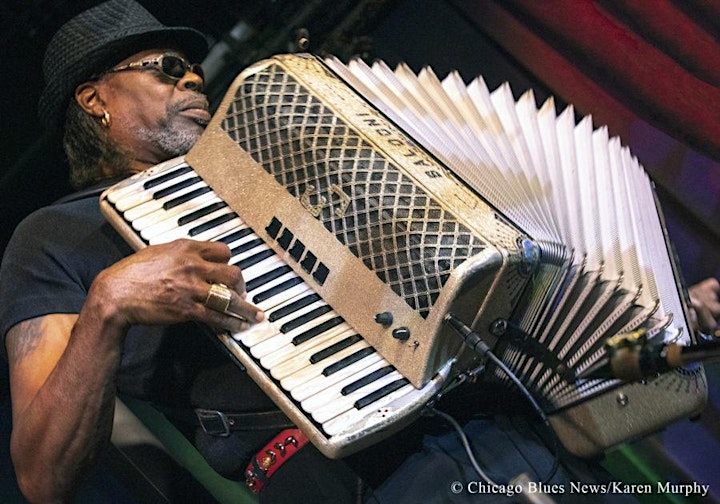 Rosie Newton is a singer, fiddler, and accordion player who tours internationally with various projects. She is particularly renowned for her Old Time duo Richie and Rosie, has toured on fiddle with Zydeco legend Preston Frank, as well as with the Canadian folk rock band, the Duhks. Newton is also a sought after session player having many recorded across a variety genres.
Steve Selin is a singer, fiddler, and guitar player who makes amazing cider under his label, South Hill Cider, and has been a vital member of the Ithaca music scene as a player and music collector since he moved to Ithaca over a decade ago.
Paul Martin is a singer, guitar player, and fruit and vegetable farmer who owns and runs the beloved Sweet Land Farm in Trumansburg, NY. He toured with Indie Rock bands prior to farming and is now a devotee of the way of Zydeco and Cajun music.
Angelo Peters is a energetic bass player who leads the innovative and wildly popular dance band, Big Mean Sound Machine, is a multi instrumentalist and singer in the band Swamp Kids, has toured with Donna the Buffalo and Jim Lauderdale. Peters also owns and runs his own recording studio called Black Bear Recording Studio, in Danby, NY. Angelo grew up dancing to Zydeco at the Grassroots Festival in Trumansburg where this music became part of his soul.
Greg Evans is a passionate and captivating performer, pedagogue and composer. His energy and facility on the drum set has given him experience across the spectrum of the music industry and Evans' persistent, buoyant, and joyous groove has facilitated a fulfilling performing career in many musical traditions. Evans has appeared with artists including: Jonathan Batiste, Terence Blanchard, Chick Corea, Joey DeFrancesco, Melinda Doolittle, Kurt Elling, Robin Eubanks, Jimmy Heath, Joe Magnarelli, Eric Marienthal, Branford Marsalis, John Pizzarelli, Hank Roberts, Dave Samules, John Stetch, and Turkuaz. Evans also keeps an active teaching schedule, working at Ithaca College and Cornell University.
Sally Freund plays rub board and triangle, visits Louisiana frequently and knows the dances like the back of her hand. She plays locally in the Old Time band, Long John and the Tights, as well as the Zydeco Trail Riders.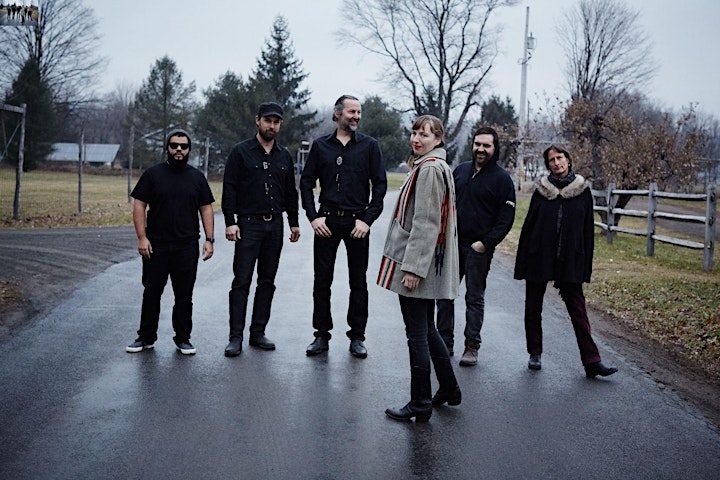 Venue Information:
The Haunt
702 Willow Avenue

Ithaca, NY, 14850