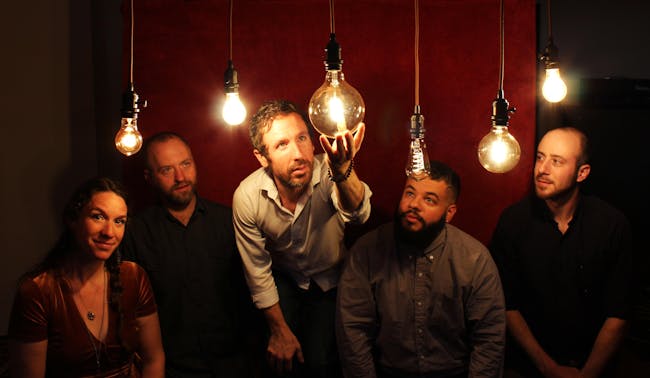 Driftwood at The Haunt - Ithaca, NY
Anyone familiar with the Americana music scene knows this Upstate, New York-based band has cut their teeth on a killer live show. With a never-ending tour schedule and a steady buzz, they
have built a very solid underground fan base. "The game has been live shows and nose to the ground since the beginning," says guitarist/songwriter Dan Forsyth. As well as a devout following and a sizable discography, the band's hard work has also been a huge part of the inspiration for their music. The songs and arrangements have grown out of time spent on the road, growing closer, learning with and from each other and weathering the up's and down's of the journey together. "We have a truly special bond creatively and personally. It's the driving force behind the music," violinist/songwriter Claire Byrne adds. It is with this bond, patience, determination and undying mutual love and respect for music, the road, and their friendship, they have approached their latest offering, 'Tree of Shade.' "I'm struck by the gratitude that making music with my best friends/my other family brings," says guitarist/songwriter Joe Kollar. "Even our producer (Simone Felice) and the engineer (Pete Hanlon) became brothers in this process. Laying out some of your most intimate moments and showing the rawest version of yourself is both scary and exhilarating but more importantly, it
reminds you why you chose music as the vehicle. It's the '66 Corvette that will always take me back to the beauty and power of a group of people setting out to make something together."
Their first album with a major producer, 'Tree of Shade' is a testament to the essence of a song. Working alongside Felice, the band found themselves stripping things back way more than they normally would. "Simone was all about finding the essence of the song and doing our best to bring it out without distorting it or taking the arrangement too far." The first single off of the Spring 2019 release is 'Lay Like You Do,' a stripped down
heartbreaker. "This was one of those songs that came out faster than I could write it down and seemed sort of like plucking an apple off a tree," admits Forsyth. "The melody and chorus came
out of a dream and when I woke up, I wrote the rest real fast."
With the addition of drummer Will Sigel in April 2018, Driftwood feels like a new band. "Will has elevated our sound without changing the intimate dynamic that is Driftwood," observes
bassist Joey Arcuri. With this added momentum and a new album, a nationwide tour is set in support of 'Tree of Shade.'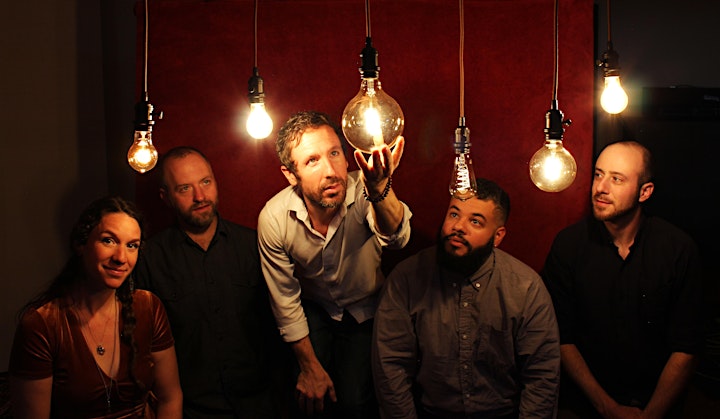 Milkweed is a band that was born on Main Street in the quiet post industrial city of Binghamton NY. Its core has been the collaboration of three artists - Joseph Alston, Jacqueline Colombo and Peter Lister. It is this trio that has created the style, sound and songs that define Milkweed. With the birth of the six piece electric version of Milkweed, their sound and impact have grown exponentially. Joined by New Jersey natives Joe Biglin, Caleb Estes and Joe Cirotti, Milkweed has gone electric with the addition of keys, drums and electric guitar. Without committing to one genre Milkweed has pulled from many of the great aspects of American music and created their own brand of American song and story telling. Whether it is blue grass guitar flat picking, Chicago blues harmonica, Irish ballads or Jersey shore folk songs, Milkweed weaves together the sounds that make up the rich tapestry of American music history. With their lyrics they set themselves apart from the norm, taking the simple stories of everyday people and telling them through the lens of dreams and what it means to be a human. The root of the bands sound is in the use of three part harmony to impart a sense of importance and depth to their lyrics that brings the listener into their songs and feel invested in it.
Milkweeds debut full length album, Dream of An American Family, was released in November of 2015. It consists of thirteen original songs ranging from fingerpicking ballads, up tempo picking tunes, to a piedmont blues inspired song. It was recorded by Don Sternecker at the great Mixolydian Studios and was crafted to be like the great folk albums of the past, predominantly live and in front of great microphones. Songs from the album have received praise and radio play throughout the Northeast and East Coast and has gotten Milkweed onto larger theater and festival stages over the last year. The newest release of Milkweed in January 2018 is the ELECTRIC - EP and features the six piece band recorded in Hart Studios by Two Birds Records. Milkweed has been hard at work, touring extensively for over three years and playing more then 200 shows a year. With plans to start hitting the road with the six piece, and multiple recording sessions already booked, Milkweed shows no signs of slowing down.
Venue Information:
The Haunt
702 Willow Avenue
Ithaca, NY, 14850