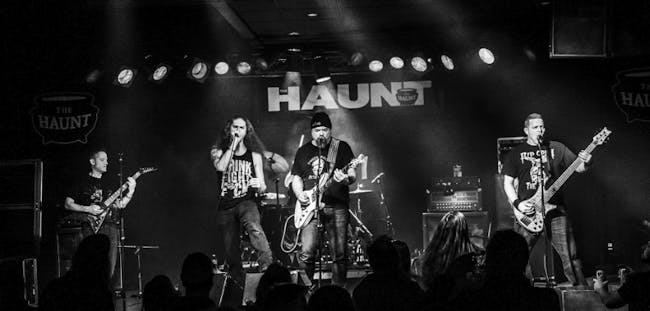 Presented by The Metallic Onslaught
Ire Clad
Fox 45
The Burned Out Suns
Break of Aggression
Spit Nickels
The Metallic Onslaught Presents Ire Clad, Fox 45, The Burned Out Suns, Break of Aggression, Spit Nickels at The Haunt - Ithaca, NY
Heavy. It's a relative term in music but Ire Clad definitely brings it. It all started in 2010 when Jerrod and Harrison who had worked together previously talked about starting a "heavy" band. The two guitarists needed a rhythm section. Jerrod talked Pete into dusting off his drums. Harrison asked Eric, a guitarist, if he wanted to try his hand at bass. Ire Clad was born. The name can be thought of as "wrapped in anger", which seems appropriate for a metal band. It's personified by their mascot, Iggy, who's on the debut album cover.
A good deal of time was spent jamming and writing songs before Ire Clad played any shows. Eventually enough material was there for an album. Harrison's garage, where they practiced, was converted into a studio. Harrison recorded, mixed and mastered all the music. Pete created the album cover and other images for the CD insert. The debut album was released in 2012. The same process also went into the second album, God of War, which was released in 2014.
Ire clad is always busy gigging, working on new songs, making videos and promoting. Live shows are loud and energetic. Catch one near you!
"These musicians ... wear their influences on their sweat-drenched sleeves like high-end fashion as nuances of Witchfinder General, Black Sabbath, L7, and much more come testifying through Fox 45's music like a confidential informant at a Mafioso's trial. Low to the ground earthy rumblings in their hugely doomed riffs, direction-guided, driving rhythms and some atmospherically floating vocals, along with the occasional nods to oldschool Punk Rock ethos keep things interesting at each minute of this record." - Metal Nexus [http://metalnexus.net/fox-45-ashes-of-man-review-stream/]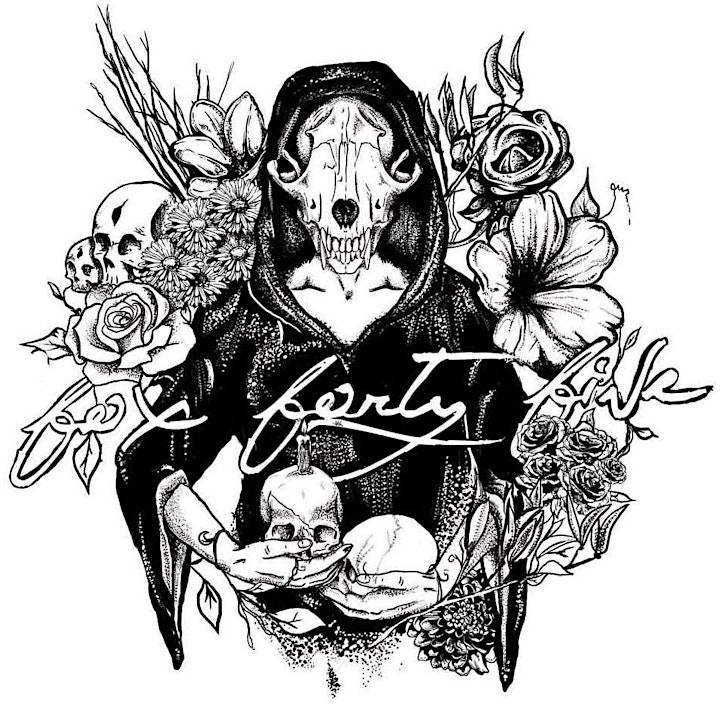 The Burned Out Suns--we are a 3 piece rock band based in Seneca Falls, NY
We released our debut album, Made in the Shade in 2018 for world wide distribution. We are currently finishing our second album, Up from the Ashes to be released in 2020.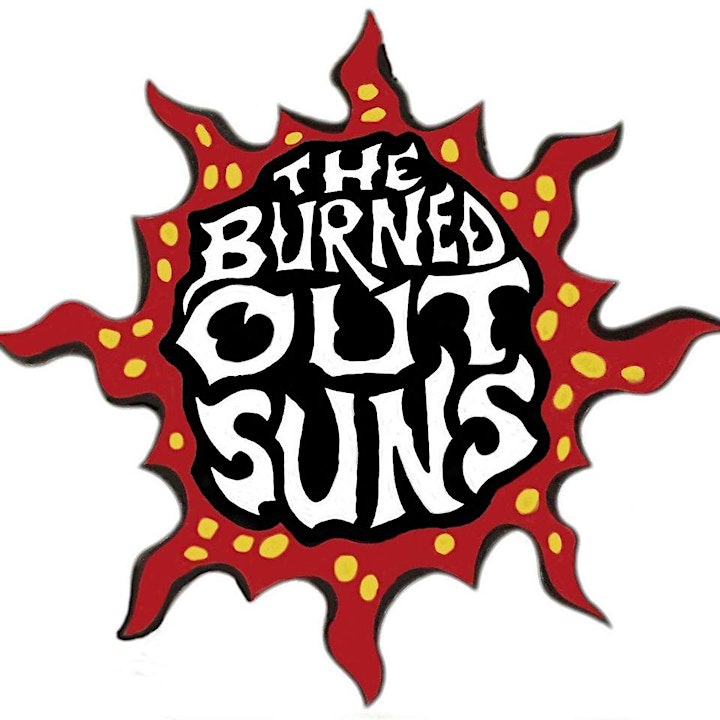 Birthed in the heart of upstate N.Y. Break of Aggression has found success sticking to the firm belief that good music and good friends are the glue that hold life together.
Finding success opening for groups such as.
-Dog Fashion Disco
-Saliva
-Empire shall Fall
-Tantric
-Psychostick
-While she waits
-The Fucking Pantera Cover Band
-Threat Point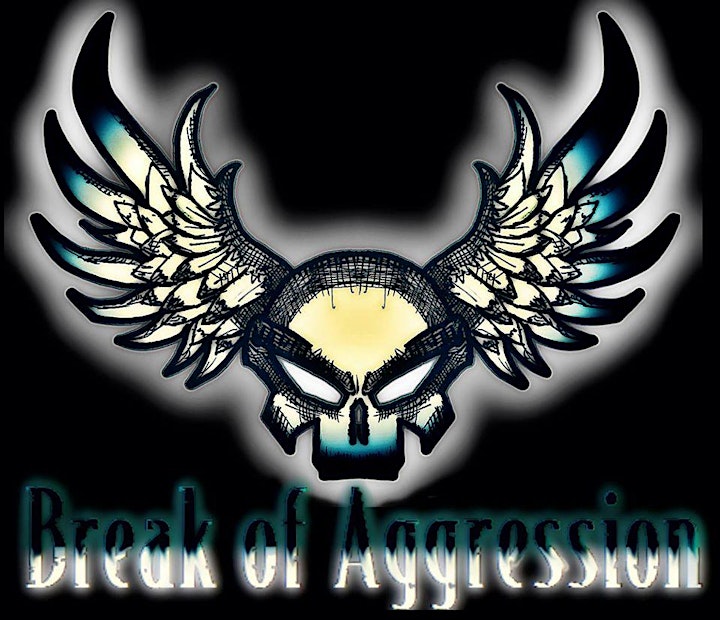 Dave Henninger started "SPIT NICKELS" after a 22 year stint in a band called "SPATER".
After a long spell of dissatisfaction and frustration due to lack if drive and participation from his former band members, Dave decided to form his own band where he could get things done without the hindrance of negative attitudes, laziness, and lack of enthusiasm & focus.
The mission of SPIT NICKELS is to continue to play and create this style of punk/metal, but with a sense of fun and determination.
In 2019, Dave decided to step away from the band and focus on other things. JT Taylor of Undead Messengers came in to fill his place in the band.
They have had the pleasure of opening for several national acts including:
Texas Hippie Coalition
Sons of Texas
Bury Your Dead
Upon A Burning Body
The name "SPIT NICKELS" is derived from an old saying that was often said by Dave's mother when he was growing up.
The phrase; "Stand on your head and spit nickels"
The phrases generally means to be able to do something impossible or astonishing.This saying dates as far back as the 1940's.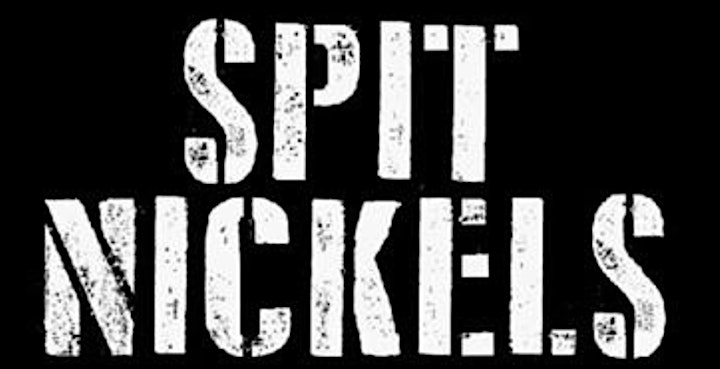 Venue Information:
The Haunt
702 Willow Avenue
Ithaca, NY, 14850