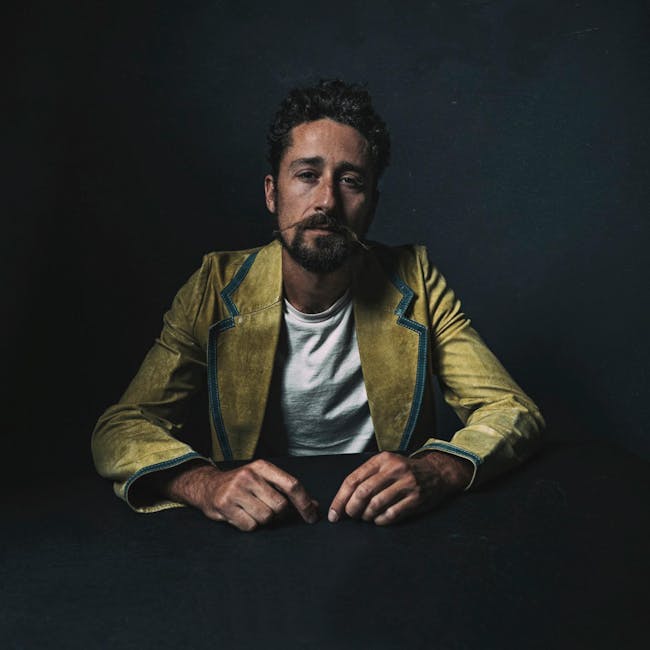 The Suitcase Junket
Kitestring
The Suitcase Junket at The Haunt - Ithaca, NY
The latest album from The Suitcase Junket, Mean Dog, Trampoline is populated by characters in various states of reverie: leaning on jukeboxes, loitering on dance floors, lying on the bottoms of empty swimming pools in the sun. Despite being deeply attuned to the chaos of the world, singer/songwriter/ multi instrumentalist Matt Lorenz imbues those moments with joyful wonder, an endless infatuation with life. And as it's songs alight on everything from Joan Jett to moonshine to runaway kites, Mean Dog, Trampoline makes an undeniable case for infinite curiosity as a potent antidote to jadedness and despair.
Produced by Steve Berlin (Jackie Greene, Rickie Lee Jones, Leo Kottke) of Los Lobos, Mean Dog, Trampoline marks a deliberate departure from the self produced, homespun approach of The Suitcase Junket's previous efforts. In creating the album, Lorenz pulled from a fantastically patchwork sonic palette, shaping his songs with elements of jangly folk, fuzzed out blues, oddly textured psych rock. Engineered by Justin Pizzoferrato (Dinosaur Jr., Speedy Ortiz) and mixed by Vance Powell (Jack White, Houndmouth), Mean Dog, Trampoline rightly preserves The Suitcase Junket's unkempt vitality, but ultimately emerges as his most powerfully direct album so far.
Kitestring is a four-piece rock band featuring all-original music with influences from rootsy Americana, Blues, and Soul. The band is based in Ithaca, NY and centers around the unique talent of singer-songwriter Josh Ross whose lyrics explore personal experiences of love, loss, and redemption to weave meaningful messages that speak to the heart of listeners. Ross, whose fiery vocal performance makes it impossible not to feel something, is supported by bassist Jeremy Betterley, guitarist Marty Farchione, and drummer Phil Shay. Their song styles cover an eclectic range with the unifying thread of memorable melodies, clever lyrics and solid musicianship. The band is also known for live performances filled with energy, emotion and honesty. Kitestring's sound is stripped down to the elements necessary to convey the message of their songs, focusing on the subtle and elegant rather than the flashy and over-the-top.
Kitestring was formed in 2015 and since has released a single and two albums while relentlessly performing and creating hours of original music. Their most recent album "Seven Years Good Luck" recorded at Pyramid Sound Studios was released July 2019 and has proven the band's ability to craft catchy and deceptively deep rock/pop songs that resonate with people in a truly human way.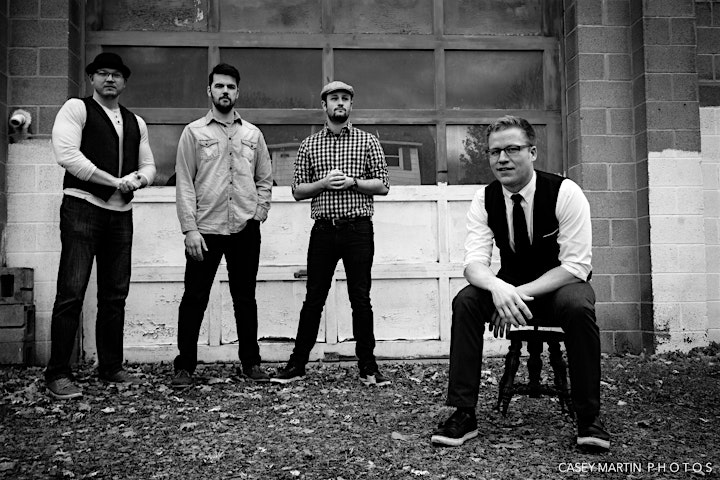 Venue Information:
The Haunt
702 Willow Avenue
Ithaca, NY, 14850