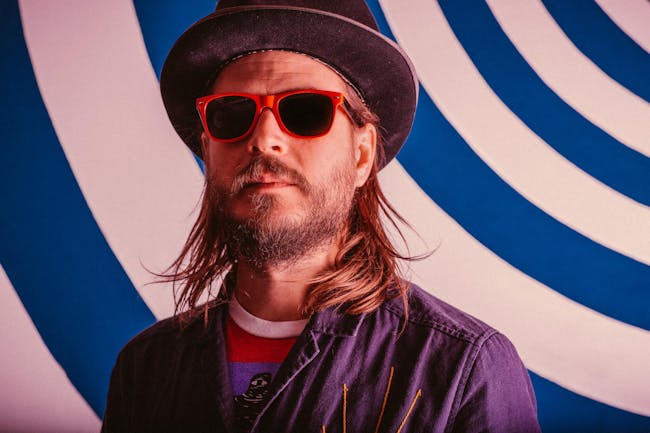 "One of the most talented keys players of our time" Marco Benevento and his band on their 'Let It Slide' album release tour
Marco Benevento
It's impossible not to hear freedom and excitement coursing through the veins of Marco Benevento's new studio album, 'Let It Slide.' Produced by Leon Michels (The Arcs, Lee Fields), the record introduces a gritty, soulful edge to Benevento's brand of high-octane keyboard wizardry—an uptempo, uplifting sound he playfully describes as "hot dance piano rock." For all Benevento's virtuosity on the keys though, the songs here are driven primarily by intoxicating grooves, with spare drums and minimalist bass lines underpinning infectious, intentionally lo-fi vocal hooks. The resulting vibe is a timeless one, filtering elements of vintage R&B and soul through modern indie rock and pop sensibilities and peppering it with the kind of adventurous improvisation that Benevento's come to be celebrated for worldwide.
Acceptance is a recurring theme on the record, and Benevento's songs often find themselves recognizing that contentment can come only once you've freed yourself from the chains of desire and regret. Upon close listen, one can find Benevento's own personal philosophies subconsciously bubbling up throughout the songs. "You'll feel better, I'll just say / When you finally let it go," he sings on the funky "Say It's All The Same," which features vocal contributions from bandmate Karina Rykman. The hazy "Solid Gold" celebrates the simple joy of being in the moment with someone you love, while the Lennon-esque "Lorraine" (co-written with Simone Felice) grapples with loss and change, and the anthemic "Send It On A Rocket" contemplates loneliness and connection.
Dubbed "one of the most talented keys players of our time" by CBS Radio, Benevento's released six critically acclaimed solo albums over the last decade, performed everywhere from Carnegie Hall and Newport Jazz to Lollapalooza and Bonnaroo, and worked in the studio and on the road with the likes of Richard Swift (The Shins, The Arcs), Jon Brion (Spoon, Aimee Mann), A.C. Newman (The New Pornographers), and Simone Felice (The Felice Brothers, The Lumineers) among others. "It's safe to say that no one sees the keyboard quite like Marco Benevento's genre-blind mashup of indie rock, jazz and skewed improvisation," the LA Times raved, while NPR said he combines "the thrust of rock, the questing of jazz and the experimental ecstasy of jam," and Rolling Stone praised "the textures and colors available in his keyboards and arsenal of manipulated pedals and effects," along with his "deceptively rich, catchy melodies and straight-ahead grooves."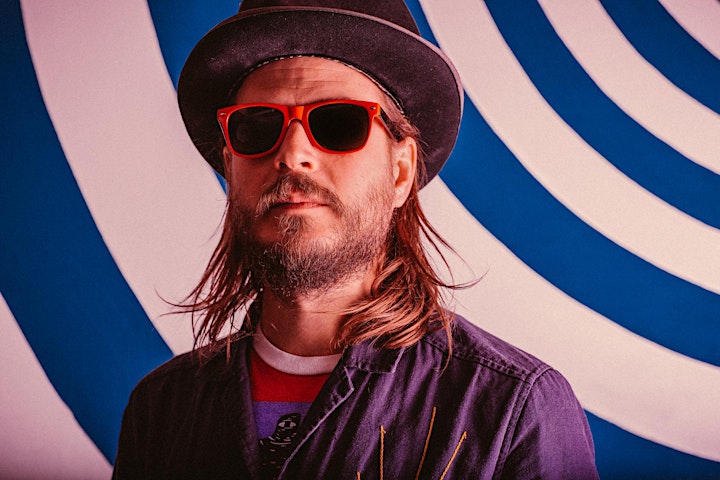 Mikaela Davis
"This record is kind of about writing a record," Mikaela Davis says. The 26-year-old is home in her native Rochester, New York, reflecting on Delivery, her highly anticipated full-length album, as well as the hard journey the classically trained, defiantly original harpist had to travel to become the writer, performer, and band leader she was meant to be.
"A lot of these songs came from feeling stuck and also like people were pulling me in a bunch of different directions," Mikaela says. "I wanted to say, 'Just wait for me. I'll figure it out.'"
Mikaela's plea for patience––a little bit sweet, a little bit angry and raw––fed a fierce 10-song collection. A joyride that pulls from folk rock, 70s and 80s pop experimentation, and muscly funk, Delivery manages to be both daring and comfortable, full of not just risks, but hooks.
Produced by Grammy winner John Congleton (St. Vincent, Angel Olsen, David Byrne, Clap Your Hands Say Yeah), Delivery is a triumphant next chapter. "John tries to find that moment instead of the perfect take," Mikaela says. "That made it all sound really special." Childhood friend Alex Coté (drums, percussion) and Shane McCarthy (bass) play on the record - already close from years of touring. Recently, Mikaela's ensemble became a family affair with the addition of Shane's older brother Cian McCarthy on guitar.
Mikaela's unconventional path to working singer-songwriter began before high school, growing up in Rochester. With plans to join a symphony, she studied the harp in college, but halfway through, she decided the traditional harpist's path wasn't for her. She longed to perform her own compositions rather than pieces written by others in an orchestral setting. Her break with convention was cemented when she embarked on her first tour the summer of her junior year, singing her own pop-savvy songs.
Following graduation, Mikaela moved to Brooklyn, following in the footsteps of indie artists who've come before her. But in the city, she could never quite find her footing. She kept busy, toured, and recorded an album that would eventually be shelved. Feeling confused and alone, she retreated back to Rochester, unsure of her next move.
Then, the last place Mikaela wanted to be saved her. Rochester's artistic community embraced her, and encouraged by bandmates including Alex Coté and the group Joywave, she hit her stride. Rochester became Mikaela's sanctuary.
Delivery benefits from it all. "Now, these songs kind of wonder what I should be doing––it's me trying to get myself back to why I started writing in the first place," Mikaela says. "Writing made me feel better and safe when the world around me was falling apart."
If a sad smile made a sound, it'd be like the lilting piano that kicks off the album's title track, which is also the project's opener. The initially pared-down instrumentation gradually swells as the lyrics move from self-doubt and disillusionment to grateful acknowledgement of steadfast love. "I was starting to feel like I was going down this rabbit hole of, 'Well, I just need to be successful! I need to write a song labels are going to like!'" Mikaela says. "Then, I wrote 'Delivery' for myself. That felt good."
"Get Gone" vamps in next. "I'd been listening to a lot of Joni Mitchell when I wrote 'Get Gone,'" Mikaela says. "I went into the studio thinking it'd sound one way, but John said, 'I'm thinking real funky, dirty––70s porn!' That's how my band heard it too. I was like, really?" Mikaela laughs, proud of both the creative process and the gritty gem it produced.
On harp or piano, Mikaela wrote or cowrote all of the album's tracks save one, the beautifully forlorn "Emily," penned by Alex. Bewitching harp kicks off the track, which pulses with empathy and grace, and features moody background vocals from The Staves. "A Letter I'll Never Send" is innocent and starry eyed before morphing into buzzy chaos, tracing the arc of a doomed relationship. "It started as fun and no big deal, then it turned into a disaster––and that's how the song ends," Mikaela says. "I always wanted to make amends, but I'm wondering, is it worth it?" "Little Bird" is another song that both ponders and undergoes transformation: its delicate beginning builds into full-bodied swagger. Haunting "Pure Divine Love" soars on psychedelic strings and vocals, again with background harmonies from The Staves.
Danceable "Other Lover" puts what Mikaela can make her harp do on brilliant display––funk has never sounded so angelic and swampy all at once. With its dreamy staccato, "Do You Wanna be Mine" also reimagines what a harp can do, while singalong "In My Groove" captures the challenges, confusion, and freedom that comes with finding your own way. Mikaela's favorite track, "All I Do is Disappear," explores the struggle to be seen for who you truly are instead of what others want you to be: "But how can I make myself clear / when all I do is disappear?" Mikaela sings.
While most of the songs began as personal mediations and even acts of defiance, Delivery's messages of resilience and embracing what makes you unique lands universally with the listener. "I hope people can relate these songs to their own lives and that they can help them in some way," Mikaela says. "Just let my songs resonate with you somehow. That would make me so happy."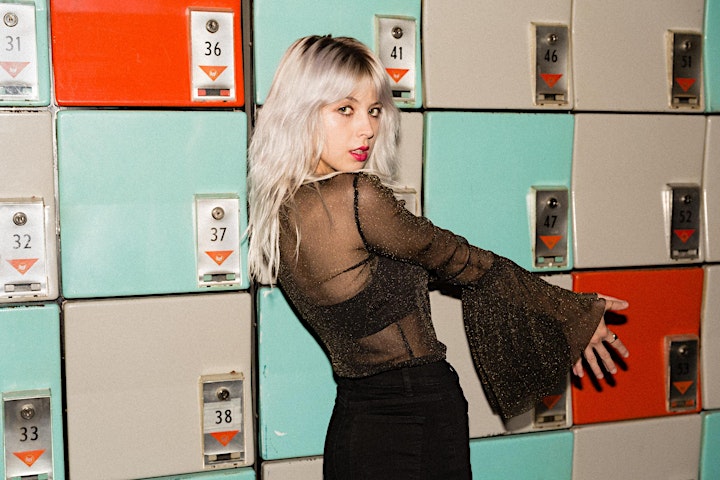 Venue Information:
The Haunt
702 Willow Ave
Ithaca, NY, 14850