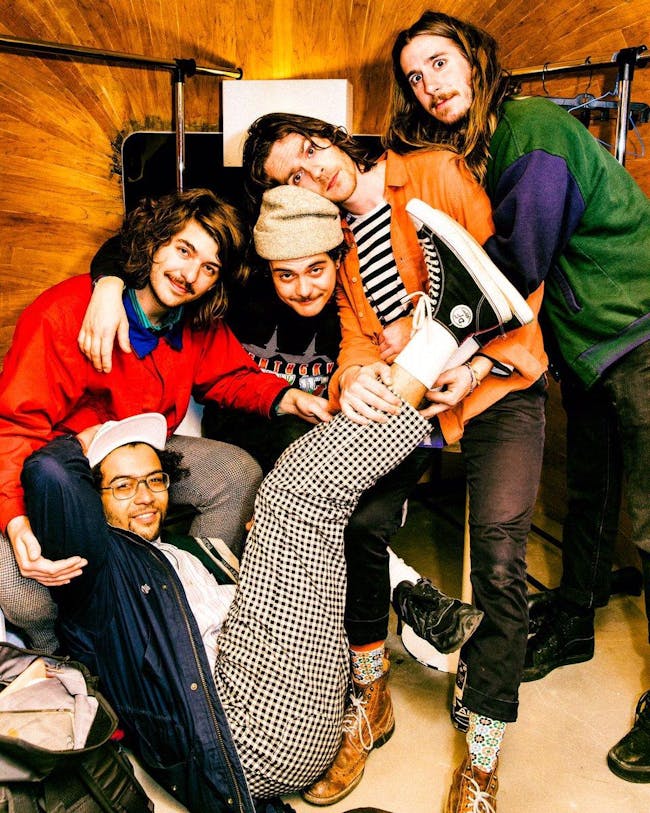 The Districts @ The Haunt
It's not uncommon for musicians to grow and evolve between releases -- but even by those standards, the Districts' Popular Manipulations is stunning. The Pennsylvania-borne band's third full-length represents an exponential leap in sound and cohesion, an impressive and impassioned burn with a wide scope that threatens to swallow everything else surrounding it. Perhaps it's a cliché to say so, but while listening, you might find yourself wondering why people don't make indie rock like this anymore.
The total electric charge of Popular Manipulations is just the latest evolution for the impressively young quartet, whose founding members -- vocalist/guitarist Rob Grote, bassist Connor Jacobus, and drummer Braden Lawrence -- have known each other since attending grade school together in the Pennsylvania town of Lititz. After deciding to form a band in high school, the Districts gigged hard in the tri-state area, releasing a slew of promising material (including the rootsy 2012 debut Telephone) before catching the eye of venerable indie Fat Possum. 2015's A Flourish and a Spoil found the band refining their embryonic sound with veteran producer John Congleton (St. Vincent, Kurt Vile) -- and looking back on that release, there are glimmers of Popular Manipulations in chrysalis form to be found on it, hints of the fence-swinging anthemic sound they'd soon make wholly their own.
After touring behind A Flourish and a Spoil, Grote began "playing with different ideas" in his own songwriting by making demos at a prolific pace. "We knew that we wanted to change some things musically, so we were trying to come up with as many songs as possible to narrow the direction we wanted to take the material," he states. In total, they ended up with 50 song ideas, and so they were off to LA in May of 2016 with new guitarist Pat Cassidy in tow to log more recording time with Congleton, with four of Popular Manipulations' songs coming out of the sessions.
Corey Flood
https://coreyflood.bandcamp.com/releases
Sometimes in a "right place, right time" sort of way, what could be a misstep ends up a saving grace. Such is the case for Philadelphia's new dark-pop quartet Corey Flood. While Ivy Gray-Klein (bass/vocals) never really meant to be a lead singer (though she's already known for playing bass in Littler), a last-minute lineup change before the band's first gig pushed her in front of the mic. And after that, things fell into place. With Em Boltz on guitar and Juliette Rando on drums, Corey Flood was set.
The self-proclaimed "despondent rockers" keep it short and sweet on Wish You Hadn't, their debut EP from Brooklyn's Fire Talk Records. The four songs simmer with a quiet fury, Gray-Klein's hushed vocals floating above the metronomic drums and minimal, atmospheric guitar. Corey Flood takes influences like Helium and early Liz Phair and pushes them in a gloomier, more post-punk direction. "There's a horse head / in my bed," Gray-Klein almost whispers on the last track, "Causeway." "It's so hard / to be your friend." It's this kind of disappointment that permeates the EP—but it seems almost cathartic, as though the brutal honesty will lead to a light at the end of the tunnel.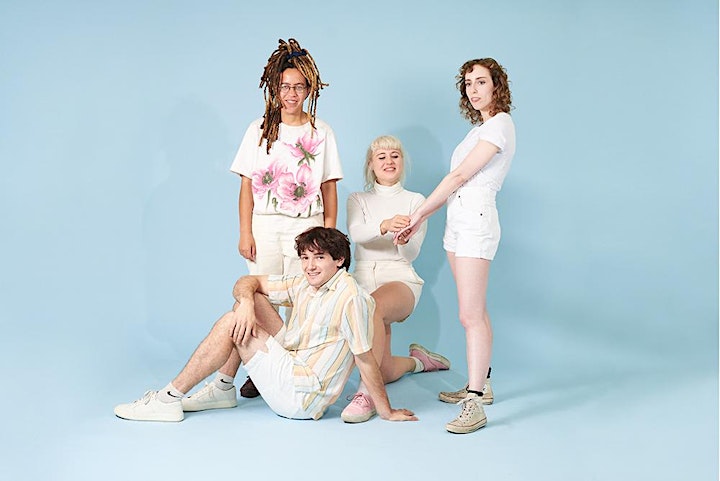 Venue Information:
The Haunt
702 Willow Ave
Ithaca, NY, 14850